Providers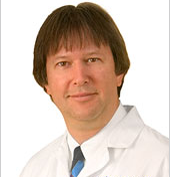 Stuart Patterson MD, FRCSC, FAAOS
Dr. Patterson obtained his Doctor of Medicine degree from the University of Cape Town Medical School in 1981.
In 1982 he completed a one year rotating internship at the University of Natal, South Africa.
Following his internship, he worked overseas, including 6 months in the Emergency Room at St. Bartholomews Hospital, London, 3 months as a General Surgical Intern in Reading, England and 5 months as a family physician in Newfoundland, Canada.
In July 1984, he returned to the University of Natal as a resident in the Surgical Trauma Unit.
In July 1985, he entered the Orthopaedic Surgery Residency Programme, McMaster University, Ontario, Canada. He obtained his Certification in Orthopaedic Surgery from the Royal College of Surgeons of Canada in 1989 and became an Upper Extremity Fellow with Dr. Robin Richards at St. Michaels Hospital, University of Toronto in July 1989.
Following this year of training, he completed a one year Hand and Microsurgery Fellowship at the University of South Florida and the Shriners Hospital for Crippled Children, Tampa.
He spent September 1991 with Dr. Bernard Morrey at the Mayo Clinic, Rochester, MN, for additional training in elbow reconstructive surgery.
In October 1991 he accepted a full time academic appointment at the University of Western Ontario, London, Canada, as an Assistant Professor of Orthopaedic Surgery in the Hand and Upper Limb Centre.
In January 1999, he accepted a Hand Surgery position in Winter Haven.
He established his independent practice, Central Florida Orthopaedic Surgery Associates, in January 2004.
Board Certified in Orthopaedic Surgery by the American Board of Orthopaedic Surgery (1998). Recertified 2008.

Certified by The Royal College of Physicians and Surgeons of Canada (1989).
Dr. Patterson has over 150 presentations at local, regional, national and international meetings. He has authored or co-authored thirty-five peer reviewed journal articles. He is a co-developer of elbow (EVOLVE™), shoulder (OLYMPIA™) and wrist (E-CENTRIX™) joint replacements for Wright Medical Technology Inc.