Work with Us
We are always accepting applications for talented individuals for our Lakeland Orthopaedic Surgery office.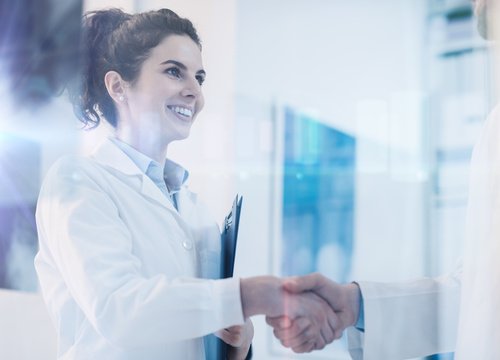 Front Desk Receptionist:
Responsibilities include: answering phones, filing, scanning, faxing, scheduling, insurance verification, authorization maintenance, patient check-in, patient check-out, charge posting, claims creation, cash and credit card collection and balancing.
Insurance Representative:
Responsibilities include: payment posting, denial management, AR management, and daily/weekly/monthly balancing. Knowledge of: Coding Concepts, CCI Edits, A/R, EDI, Charge & Receipt Posting. Prior experience with medical insurance including: commercial insurance, Medicare and Medicare Advantage Plan's, Automobile insurance and Worker's Compensation.
Medical Assistant (CMA or RMA):
Responsibilities include: patient triage, taking patient vitals, patient history, suture removal, injection set up, cast application and removal, DME application and dispensing. Certification or Registration required.
X-Ray Tech (PRN, PT or FT availability):
Equipment utilized is CR and DR. Additional duties include taking patient vitals, history, suture removal, cast application and removal. Basic Machine Operator or Radiologic Technologist required.
Benefits: Full Time employees are offered: medical, dental, and vision insurance, STD, LTD, life, 401K and uniform benefits.
Please submit resume and application to info@cfosa.com